Welcome to Medina FBC!
Whether you have been a part of the Medina FBC family for many years or are attending for the first time it is our prayer that you will experience the love of Christ in the midst of men, women, and children who are desperately dependent upon grace.
Come Join Us!
We are Located  at 97 Milan Hwy. Milan, TN 38358
Service Times: Sunday School at 9:15am
Morning Worship at 10:30am
Sunday Night service at 6:00pm
Wednesday Night Bible Study at 6:30pm
Wednesday Night Classes for Youth, Children, and Preschool at 6:30pm
What Are We About?
We hold that these are the five ministry functions as modeled and commissioned in the New Testament as the means by which we fulfill our purpose.
Worship
"Oh come, let us sing to the Lord; let us make a joyful noise to the rock of our salvation! Let us come into his presence with thanksgiving; let us make a joyful noise to him with songs of praise!"
Psalm 95:1-2
Evangelism
"And he said to them, "Go into all the world and proclaim the gospel to the whole creation."
Mark 16:15
Discipleship
"Go therefore and make disciples of all nations, baptizing them in the name of the Father and of the Son and of the Holy Spirit, teaching them to observe all that I have commanded you. And behold, I am with you always, to the end of the age."
Matthew 28:19-20
Fellowship
"And let us consider how to stir up one another to love and good works, not neglecting to meet together, as is the habit of some, but encouraging one another, and all the more as you see the Day drawing near."
Hebrews 10:24-25
Prayer
"Rejoice always, pray without ceasing, give thanks in all circumstances; for this is the will of God in Christ Jesus for you."
1 Thessalonians 5:16-18
Bro. Randy Pool
Senior Pastor
Pam Cronin
Children's Ministry Director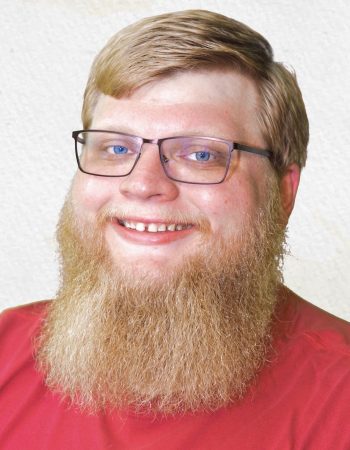 Adam Stanford
Minister of Music & Media
We affirm the Holy Scriptures to be our authoritative basis for all faith and practice and we affirm the Holy Scripture is without mixture of error. We acknowledge the full report of the Committee on Baptist Faith and Message as adopted by the Southern Baptist Convention on May 9, 1963, and as revised on June 14, 2000. See the full Baptist Faith and Message for references.